The

PLACE

to Be!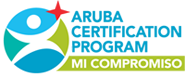 Welcome to A1 Apartments Aruba, your number one destination for the perfect Aruba getaway. We're dedicated to giving you the perfect place to experience the beauty of Aruba without breaking the bank.


Founded in 1985 by the Kemp family, A1 Apartments Aruba is a family business, which has come a long way from its beginnings. All of the island's captivating charms are easily accessible so when you're ready to explore, you will not be disappointed. The lively city of Oranjestad offers boutiques, museums, art galleries, waterfront bars, and more. Alternatively, spend the day at the famous white sand beaches. Located driving distance from hiking and mountain biking trails, the area provides nature lovers with a haven.


A1 Apartments Aruba is an intimate tropical retreat that feels like your own little corner of paradise. The inn offers a refreshing fresh-water pool , cozy balconies and swaying hammocks for you to relax in. After a long day, explore some of the nearby local or international restaurants or grill some fresh fish in our BBQ and dine under the stars. A1 Apartments Aruba tries to be as eco-responsible as possible with waste, energy, and water. We strive to maximize the available opportunities for sustainability. Apart from using solar energy to help reduce our carbon footprint we urge our guests to conserve energy and water, such as; turning off the air conditioner when leaving.


Your hosts are Aruba certified and are the right persons to find out from about local hot spots or local hidden treasures on the islands. You can arrange reservations for tours, trips, car rentals, and restaurants, as well as call a taxi or even give you a Private tour. when you need assistance or advice we are right on premises . Your time in Aruba will be memorable, regardless of whether you are here for business or pleasure!


We have more than 36 years of experience in Aruba, so we have lots of insider tips that will make your stay in Aruba exciting and unforgettable! We offer a digital Aruba Insider's Guide upon completion of the online check-in process, where you can browse restaurants, activities, make reservations for your tours, and more! The fun in Aruba begins as soon as you make your reservation!

We have attained the Gold Seal of the Aruba Health and Happiness code which ensures that our business has taken all the necessary bio-security steps to ensure safety of our staff and guests, by keeping ourselves to all Government mandated measures and implementing a cleaning regiment that ensures proper sanitation of our apartments. Also our staff is fully vaccinated against Covid-19.


We hope you enjoy our services as much as we enjoy offering them to you. If you have any questions or comments, please don't hesitate to contact us. We would love to hear from you!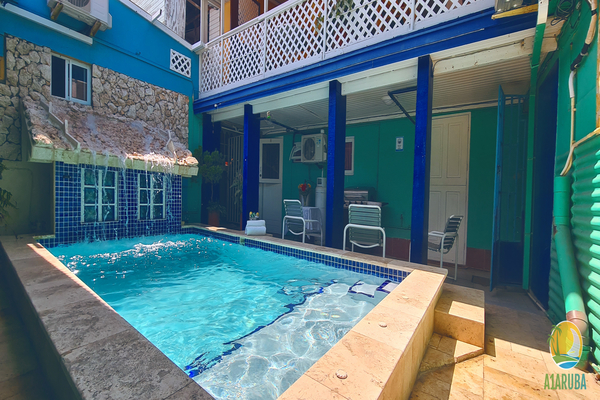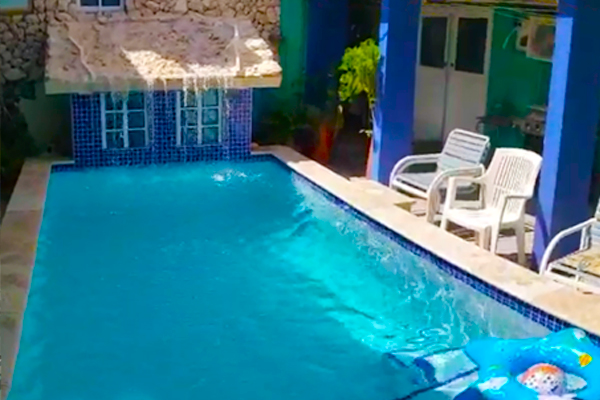 Standard
Non-Refundable
Early-Bird

*

Apt A
$80.00
$72.00
$64.00
Apt B
$70.00
$63.00
$56.00
Apt C
$70.00
$63.00
$56.00
Apt D
$70.00
$63.00
$56.00
Apt E
$60.00
$54.00
$48.00
Apt F
$60.00
$54.00
$48.00
Book Now
Book Now
Book Now
*
valid if booked more than 300 days before check-in.
Prices are per night, exclusive taxes and subject to change without notice.
Check our
Terms and Conditions.
Guests are required to show a photo identification and credit card upon check-in
You'll need to let us know in advance what time you'll arrive.



Extra cleaning and sanitation policies are in effectMask wearing is not mandatory if guest is fully vaccinatedComplementary hand sanitizer in each room
Guests must be quiet between 23:00 to 09:00
We offer transportation service to/from airport for US$20 each way.
Our rooms are all non-smoking, smoking is permitted in open areas
We can help you book and organize tours and activities
We are also certified tour guides and can offer private tours
Send us a message with the form below
Address
Pagaistraat # 5,
Oranjestad, Aruba
Dutch Caribbean
Copyright © Kemp's A1 Apartments dba A1 Apartments Aruba, All Rights Reserved